# Prototype
# Paper prototypes
Motive
The basic structure of the application on paper
Participants
Design Thinking team
Duration
From 1 hour to 1 day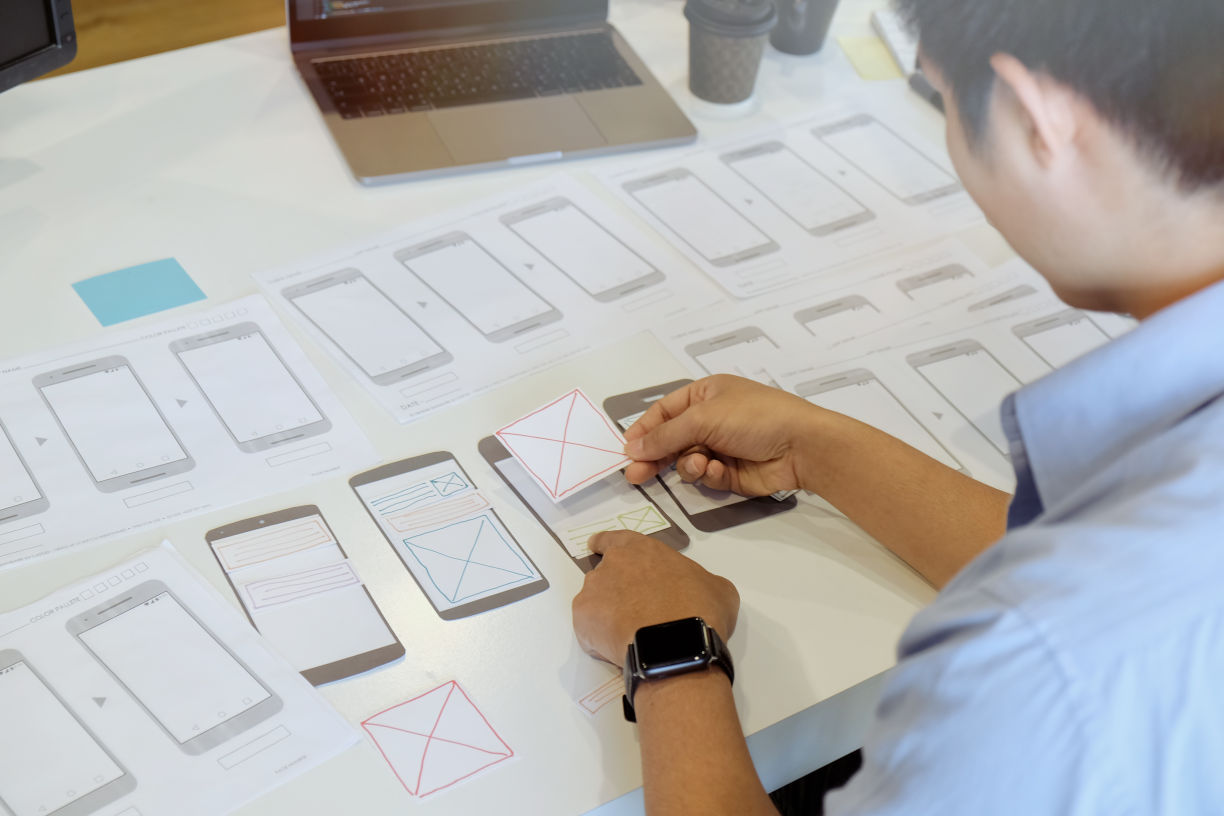 # What is it about?
Paper prototypes are used to represent the user interface of a software program. It is not necessarily about testing functions, but rather about the very simple presentation of the product concept and design. The idea is to deliberately work with the simplest means that are easy and cheap to change.
# The goal
The paper prototype helps to define and present a concept according to its most elementary characteristics and to agree on it in a team.
# How to do it?
Identify the elementary features of your product idea.
Determine the level of abstraction that makes most sense for your prototype. Up to what level are the details of fundamental importance?
Model your paper prototype using different materials.
Demonstrate the paper prototype to different people and show them its essential properties.
Have an open discussion with all project participants about chances and potentials.
Document the results of the discussion and use them in the further course of development.
# When do you need it?
Paper prototypes are particularly suitable for the first prototype runs in the project, as they are limited to the elementary features of a product idea.
# Resources
Paper, scissors, glue
Further required utensils for the illustration of the prototype
# Keep in mind
Make sure you remain as minimalist as possible and keep the prototype as abstract as possible.
# See also
---
| | | |
| --- | --- | --- |
| Previous methods | Alternative methods | Following methods |